EUROVINO - Sustainability in the spotlight!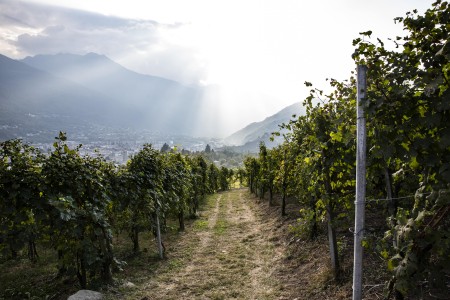 Trade fair AND sustainability - is that possible?
The topics of ecology and sustainability from cultivation through to production and distribution – all are focal points of EUROVINO.
But how can a trade fair like EUROVINO push the issue of sustainability alongside all the other content?
Here, we would like to explain how we, our exhibitors and visitors can contribute to the sustainability driven principles of EUROVINO.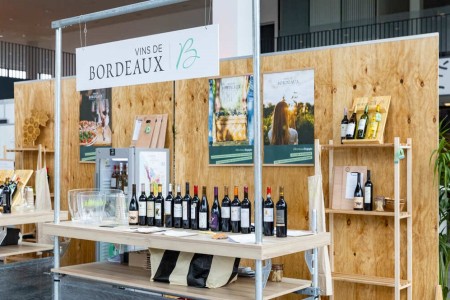 1. Use the stand once and then throw it away? Not us!
EUROVINO has set itself the goal of ensuring that at least 25 per cent of all exhibition stands are recyclable. We achieve this by offering complete packages, which saves exhibitors not only time but also money. Every component of the complete package is reused - except the carpet tape - but rest assured that we're working on that too.
Still want an exhibition carpet? No problem, but please make it recyclable! EUROVINO relies solely on sustainable floor coverings and thus deliberately avoids standard floor coverings and disposable items.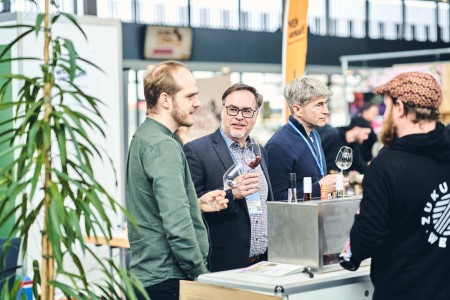 2. Do good things and we'll help you shout about it!
Sustainable exhibitors receive more visibility at EUROVINO: Upon presentation of recognised sustainability certificates, exhibitors will receive a free upgrade of their marketing services and thus can increase their visibility digitally and on site, for example through green stand numbering and highlighted entries in the exhibitor and wine directories.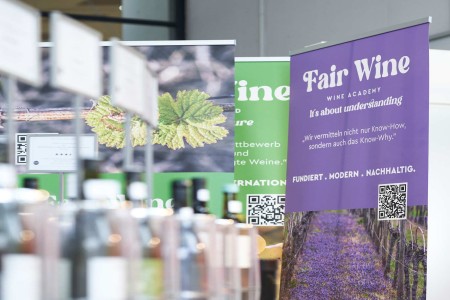 3. Fair Wine Award - Unique. Fair. International.
EUROVINO hosts the Fair Wine Awards, an international competition for sustainable and environmentally friendly wines. This includes wines made from traditional, classic grape varieties as well as those that originate from new grape varieties and are considered robust and vital, have special characteristics in terms of resistance to grapevine diseases, come from sustainable production as well as organic viticulture, or are considered historic grape varieties of a wine-growing region.
Under the motto "Fair has a future", the Fair Wine Award addresses the challenges facing global viticulture in times of climate change and in the course of adapting to changing natural and social conditions.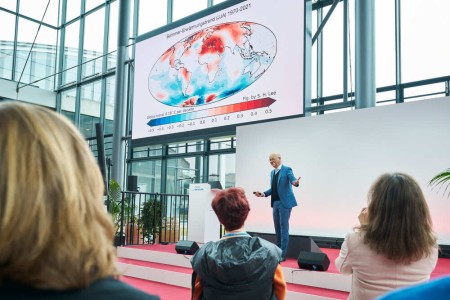 4. Sustainable solutions from the professionals
At EUROVINO there will be a forum for the trade on March 3, and one for the hotel & catering industry on March 4, during which topics relevant to the respective industries will be identified and best-practice solutions presented.
The various topics will be explained in detail at individual terminals and cover strategic sales-promotion, sustainable and digital issues and content, as well as innovations.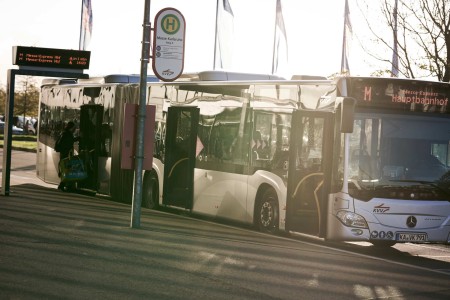 5. Public transport options to and from the event
We support sustainable travel: EUROVINO is easily accessible by regular bus and train services throughout the duration of the trade fair.
In cooperation with Deutsche Bahn, Messe Karlsruhe offers an exclusive package for convenient travel to and from the fair with the DB event ticket.
A free exhibition shuttle will take exhibitors and visitors directly from Karlsruhe main station to the exhibition centre in just a few minutes. The Karlsruhe Exhibition Centre is also connected to the S-Bahn network and can be reached from the city centre without changing trains.
In addition, the exhibition grounds can be easily reached in an environmentally friendly way with KVV.nextbike - the public bicycle and e-bike rental system of the Karlsruhe Transport Association (KVV). The rental station near the exhibition grounds is located at the tram stop Messe/Leichtsandstraße (line S2).
You can find more information here.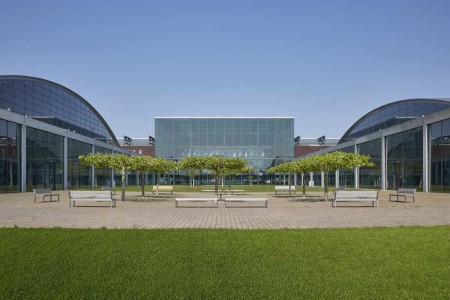 6. Messe Karlsruhe is committed to sustainability
Sustainability is an important global social issue and therefore plays a key role in the trade fair, congress and event business.
We have defined three fields of action for the systematic advancement of sustainable action:
Sustainable execution and development of events (e.g. development and implementation of a waste concept to improve on-site separate collection and recycling rates, better reusable stand construction, recyclable carpet)
Sustainable building technology and infrastructure (use of 100 per cent green electricity, conversion of lighting to LED, cooling of halls with well water, separate collection of different waste fractions, charging infrastructure for e-vehicles)
Sustainable corporate management and administrative action (anchoring of sustainability in corporate processes, introduction of EMAS, mobility of employees).
Messe Karlsruhe, as the organiser of EUROVINO, is validated according to EMAS for the organisation of events.
Further information on the sustainability concept of Messe Karlsruhe can be found here.